Working in the appraisal industry since 1987 and being a past President of the Central California Chapter of the Appraisal Institute brings vast experience and knowledge to my appraisal work. This in conjunction with a MBA and a strong work ethic provides a high level of confidence and satisfaction for my clients.
For years, mortgage lenders and consumers have called upon our expertise to provide high-quality valuations on all types of real estate in Kern County. By continuously analyzing local real estate trends in Kern County and refreshing our knowledge regarding valuation techniques through accredited courses, we've been consistently able to generate reliable home valuations for people just like you.
When an appraisal of real estate in Kern County is needed, trust nothing less than David Clark for an accurate report of market value.

Challenging your property's assessed value for property taxes

Lowering your monthly house payment by removing PMI

Divorce settlements when an accurate value estimate of shared real estate is required

Deciding on a listing price for your home

Review appraisals: Getting a second opinion on a past appraisal in or around Bakersfield, California

Determining market value on a home related to a bankruptcy

A bank requiring an experience Kern County appraiser

Documenting current or past market value

Reinstating a HELOC (Home Equity Line of Credit)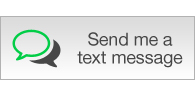 There was a problem returning the RSS feed.